Appeal against the Italian Embassy in Islamabad.
TAR of Lazio declares void the refusal of business visa issued by the Embassy of Italy in Islamabad.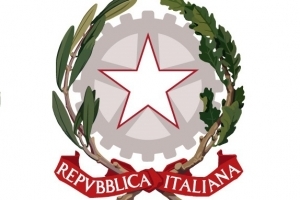 By judgment N° 5420/2017, the Regional Administrative Court of Lazio (TAR del Lazio) accepted the appeal submitted by a Pakistani entrepreneur against the refusal of visa for business reasons, issued by the Embassy of Italy in Islamabad.
The applicant requested the visa in order to conduct some commercial negotiations with Italian companies in Italy, but the consular office rejected the visa application, mainly because of previous denials issued against the applicant by other Schengen countries. So the Pakistani businessman decided to appeal the visa refusal before the Regional Administrative Court of Lazio, based in Rome, which is the competent court for business visa refusal appeals.
The Pakistani citizen was represented and defended by the Italian lawyer, Mr. Santaniello Luca, who denounced that the applicant didn't receive any notice of rejection and the decision of the embassy was not properly motivated.
The TAR of Lazio upheld the appeal, stating that the refusal was not motivated and the Italian embassy cannot act arbitrarily. The administrative court also added that the "migratory risk" mentioned by the Italian embassy, was not adequately justified, as it referred only to previous denials.
If you need assistance for the appeal against visa refusal, don't hesitate to contact us (click here).
Please, note that the applicant cannot appeal personally, only Italian lawyers can appeal the refusal of visa. Pakistani lawyers are NOT authorized before the Italian authorities.
Please, see also:
Elective Residence Visa in Italy
Appeal against elective residence visa refusal in Italy
How to appeal visa refusal in Italy
How to win a visa denial appeal in Italy
Lawyers in Italy for the appeal against Visa refusal
Appeal against the refusal of visa for family members of EU citizens in Italy
Appeal against visa denial of the Consulate General of Italy in New York
Italian lawyers for foreign nationals against Italian Embassy and Consulate
The T.A.R. of Lazio on Visa denials issued by Embassies and Consulates of Italy
Appeal against unfair Schengen Visa denials in Italy
The assistance of an Italian lawyer is required by law. The foreigner can't appeal by himself
The use of this content is permitted only by indicating source (link) and author