Specialist lawyers in International child abduction in Italy.
The correct interpretation of the 1980 Hague Convention on the Civil Aspects of International Child Abduction.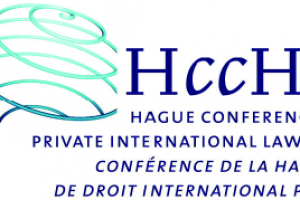 The Hague Convention of 1980 on the civil aspects of international abduction, has as main objective to secure the return of the child at his place of habitual residence. The parent who removed may not oppose the return, unless he/she can prove that the parent asking the repatriation was not exercising, at the time of the abduction, his/her rights of custody, or the child may be exposed to a danger or an intolerable situation.
In addition, the return may be refused if the return request has been made one year after the abduction, or where the child (in the mature age to be heard) has expressed his desire to stay with the abductor parent.
However, often some national courts interpret these rules differently from the principles that inspired the international community in the preparatory works of the Convention and in the working sessions of the Hague Conference on Private International Law, which adopted the final text of the Convention.
These principles, however, are clear and do not leave much space for interpretation to the national courts, as confirmed by the explanatory report of the Convention, prepared by the Report of the First Commission that drafted the Convention, the Spanish jurist Elisa Pérez-Vera.
In fact, pursuant the explanatory report, the types of exception to the rule concerning the return of the child must be applied only so far as they go and no further. This implies above all that they are to be interpreted in a restrictive fashion if the Convention is not to become a dead letter. In fact, the Convention as a whole rests upon the unanimous rejection of this phenomenon of illegal child removals and upon the conviction that the best way to combat them at an international level is to refuse to grant them legal recognition.
The practical application of this principle requires that the signatory States be convinced that they belong, despite their differences, to the same legal community within which the authorities of each State acknowledge that the authorities of one of them (those of the child's habitual residence) are in principle best placed to decide upon questions of custody and access. As a result, a systematic invocation of the said exceptions, substituting the forum chosen by the abductor for that of the child's residence, would lead to the collapse of the whole structure of the Convention by depriving it of the spirit of mutual confidence which is its inspiration.
If you need an Italian lawyers experienced with international child abduction in Italy, don't hesitate to contact us.
Please, see also:
International parental kidnapping in Italy
What can i do if my child was brought illegaly to Italy?
International Parental Child Abduction in Italy
Legal assistance in international child abduction cases in Italy
International parental child abduction from United States to Italy
Hague Convention of 25 October 1980 on the civil aspects of international child abduction
When the Italian court must refuse the return of abducted children
Italy increases the fight against international child abduction
The use of this content is permitted only by indicating source (link) and author