Italian Lawyers for Pakistani in Italy
Legal assistance for Pakistani citizens in Italy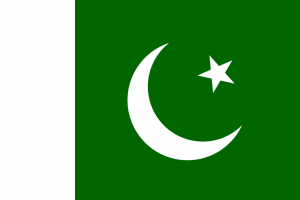 We are an Italian law firm, based in Rome, Italy. We are authorized to practice before all the courts of Italy, including the Court of Cassation (supreme court of Italy).
We assist and represent Pakistani citizens and companies in the following matters:
- International law;
- European Union Law;
- Claims for damages;
- Personal injuries;
- Fatal car accident in Italy;
- Disasters Law (collapse of infrastructure, aviation and marittime disasters);
- Liability of the Italian government and public administration;
- Terrorism's victims;
- Human Rights;
- Complaints and petitions to the United Nations;
- Immigration Law in Italy;
- Expulsion, travel ban, Schengen Information System (SIS);
- Appeals at Administrative Court (TAR del Lazio) against visa refusals (tourism, business, work, study);
- Appeals at Civil Court against family visa refusals
For more information, please contact us (click here: Lawyers in Italy).
See also:
Please see also:
Car accident in Italy: also grandparents are entitled to compensation for the death of a grandchild
Fatal car accident under the Italian penal code
Fatal car accident attorney in Italy
The compensation to relatives for the loss of family relationship according to Italian Law
What to do if your relative died in a car accident in Italy
Car accidents lawyers in Italy
Car accidents involving pedestrians in Italy
Appeal against the refusal of visa for family members of EU citizens in Italy
Lawyers in Italy for the appeal against Visa refusal
Appeal against business visa refusal in Italy
How to appeal visa refusal in Italy
Appeal against unfair Schengen Visa denials in Italy
The assistance of an Italian lawyer is required by law. The foreigner can't appeal by himself
The use of this content is permitted only by indicating source (link) and author