The Relocation in the heart of Europe
Many reasons to invest in Serbia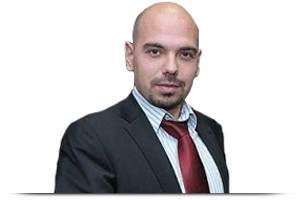 Not only big groups, but also small and medium-sized companies start to relocate their business in Serbia. The reasons for this interest in Serbia are many:
- state funding for the recruitment of workers: in fact, the aim of the last reforms of Serbia's Government is to increase the employment rates. So incentives are provided to foreing companies that hire a minimum number of Serbian employees for at least three years.
- low labor cost: although the professionalism's standards of Serbian workers are the same of the EU ones, the cost of labor is very low, because the cost of living is not too high.

- fast and efficient bureaucracy: for example, it's possible to establish a Serbian company in 5 working days.
- tax Free Zones: there are 8 tax free zones in Serbia (Sabac, Uzic, Pirot, Subotica, Zrenjanin, Novi Sad, Kragujevac and Jug) where it is possible to relocate a company, without compromising the EU oring of the products (in compliance with EU Regulations and Directives in the field of custom law).
By Mr. Nenad Cvjeticanin
Lawyer at Santaniello & Partner
If you need legal assistance in Serbia, don't hesitate to contact us
Please see also:
Legal advice for foreign citizens and companies in Serbia
The use of this content is permitted only by indicating source (link) and author