Turkish companies
How to open a company in Turkey. Anonim and Limited Sirket.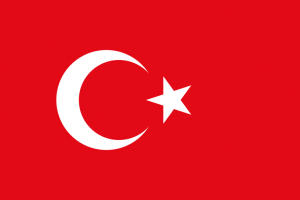 The main types of Turkish company are: the Anonim Sirket and Limited Sirket.
In the Anonim Sirket (Joint Stock), the minimum capital is 50,000 Turkish Lira (about 21.000 Euro); it must be divided by shares and the liability of each shareholder is limited to the shares subscribed.
The governing bodies of the Anonim Sirket are the Board of Directors and the General Assembly of shareholders.
The Board of Directors consists of a minimum of three directors, while the General Assembly is composed by all the shareholders, who have a right to vote for every share subscribed.
The Anonim Sirket is established for an indefinite period of time and may be dissolved for the causes indicated by the Code of Commerce or Articles of Association.
Limited Sirket (Limited Liability Company) may be constitute by one or more persons, both natural and legal, including foreigners.
The minimum capital is 10,000 Turkish Lira (4.300 Euro). Shares can not be issued; in fact, the capital can be divided only into quotas, each of which must have a minimum value of 25 Turkish Lira.
In the Limted Sirket there is no board of directors. It is governed by one or more directors, including foreigners.
The duration of the Limited can not be unlimited, but it can be established for a maximum period of 99 years.
By Mr. Luca Santaniello
Lawyer at Santaniello & Partners
Note: for more information, please see Legal advice for foreign companies in Turkey or contact Lawyers in Turkey
The use of this content is permitted only by indicating source (link) and author