Public Interest Litigation (India)
"Public Interest Litigation" means litigation filed in a court of law for the protection of "Public Interest", such as pollution, Terrorism, Road safety, constructional hazards and more.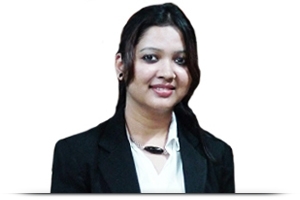 Public Interest Litigation is not defined in any statute or in any act. It has been interpreted by judges to consider the intent of public at large. Although, the main and only focus of such litigation is only "Public Interest" there are various areas where public interest litigation can be filed. For e.g.:
- Violation of basic human rights of the poor
- Content or conduct of government policy
- Compel municipal authorities to perform a public duty.
- Violation of religious rights or other basic fundamental rights.
Public Interest Litigation's explicit purpose is to alienate the suffering off all those who have borne the burnt of insensitive treatment at the hands of fellow human being. Transparency in public life & fair judicial action are the right answer to check increasing menace of violation of legal rights. Traditional rule was that the right to move the Supreme Court is only available to those whose fundamental rights are infringed.

But this traditional rule was considerably relaxed by the Supreme Court in its recent rulings: Peoples Union for Democratic Rights v. Union of India.Parmanand Katara v. Union of India . Supreme Court held in the Public Interest Litigation filed by a human right activist fighting for general public interest that it is a paramount obligation of every member of medical profession to give medical aid to every injured citizen as soon as possible without waiting for any procedural formalities.

WHEN CAN PUBLIC INTEREST LITIGATION BE FILED?

Public Interest Litigation can be filed only in a case where "public interest" at large is effected. Merely because, only one person is effected by state inaction is not a ground for public interest litigation.

In the Judges Transfer Case (3) -: Court held Public Interest Litigation can be filed by any member of public having sufficient interest for public injury arising from violation of legal rights so as to get judicial redress. This is absolutely necessary for maintaining Rule of law and accelerating the balance between law and justice.

These are some of the possible areas where public interest litigation can be filed:
· Where a factory / industrial unit is causing air pollution, and people nearly are getting effected.
· Where, in an area / street there are no street lights, causing inconvenience to commuters
· Where some "Banquet Hall" plays a loud music, in night causing noise pollution.
· Where some construction company is cutting down trees, causing environmental pollution.
· Where poor people, are affected, because of state government's arbitrary decision to impose heavy "tax".
· For directing the police / Jail authorities to take appropriate decisions in regards to jail reforms, such as segregation of convicts, delay in trial, production of under trial before the court on remand dates.
· For abolishing child labour, and bonded labour.
· Where rights of working women are affected by sexual harassment.
· For keeping a check on corruption and crime involving holders of high political officer.
· For removal of Big Hoarding and signboard from the busy road to avoid traffic problem.
· Recently public interest litigation has been filed, for directing the "Delhi traffic police" to stop the method of sending challans to address by post, as it is being misused.
Public Interest Litigation and Judicial Activism: Public interest litigation or social interest litigation today has great significance and drew the attention of all concerned. The traditional rule of "Locus Standi" that a person, whose right is infringed alone can file a petition, has been considerably relaxed by the Supreme Court in its recent decisions. Now, the court permits public interest litigation at the instance of public spirited citizens for the enforcement of constitutional o- legal rights. Now, any public spirited citizen can move/approach the court for the public cause (in the interests of the public or public welfare) by filing a petition:
1. in Supreme Court under Art.32 of the Constitution;
2. in High Court under Art.226 of the Constitution; and
3. in the Court of Magistrate under Sec.133, Cr. P.C.
When and how to File a PIL
1.Make an informed decision to file a case.
2.Consult all affected interest groups who are possible allies.
3.Be careful in filing a case because
i.Litigation can be expensive.
ii.Litigation can be time consuming.
iii.Litigation can take away decision making capability/strength from communities.
iv.An adverse decision can affect the strength of the movement.
v.Litigation involvement can divert the attention of the community away from the real issues.
4.If you have taken the decision
i.Collect all the relevant information
ii.Be meticulous in gathering detail for use in the case. If you plan to use photographs, retain the negatives and take an affidavit from the photographer. Retain bills.
iii.Write to the relevant authorities and be clear about your demands.
iv.Maintain records in an organized fashion.
v.Consult a lawyer on the choice of forum.
vi.Engage a competent lawyer. If you are handling the matter yourself make sure you get good legal advice on the drafting.
vii.A PIL can be filed only by a registered organization. If you are unregistered, please file the PIL in the name of an office bearer/member in his/her personal capacity.
viii.You may have to issue a legal notice to the concerned parties/authorities before filing a PIL. Filing a suit against the government would require issuing a notice to the concerned officer department at least two months prior to filing.
PIL is working as an important instrument of social change. It is working for the welfare of every section of society. It's the sword of every one used only for taking the justice. The innovation of this legitimate instrument proved beneficial for the developing country like India. PIL has been used as a strategy to combat the atrocities prevailing in society. It's an institutional initiative towards the welfare of the needy class of the society. In Bandhu Mukti Morcha v. Union of India, S.C. ordered for the release of bonded labourers. In Murli S. Dogra v. Union of India, court banned smoking in public places. In a landmark judgement of Delhi Domestic Working Women's Forum v. Union of India, (1995) 1 SCC 14, Supreme Court issued guidelines for rehabilitation and compensation for the rape on working women. In Vishaka v. State of Rajasthan Supreme court has laid down exhaustive guidelines for preventing sexual harassment of working women in place of their work.
In essence, the PIL develops a new jurisprudence of the accountability of the state for constitutional and legal violations adversely affecting the interests of the weaker elements in the community. We may end with the hope once expressed by Justice Krishna Iyer, "The judicial activism gets its highest bonus when its orders wipe some tears from some eyes".
By Chintranjali Negi
Diffusione autorizzata esclusivamente con indicazione della fonte (link) e dell'autore