Attorneys for Canadian companies in Italy.
Legal services by Italian lawyers.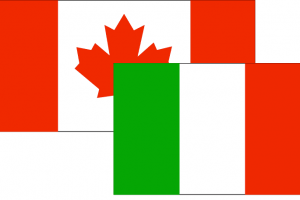 Santaniello & Partners is an Italian full-service law firm, based in Rome.
Our lawyers are all English speaking professionals and authorized to practice law before all over the Italian territory.
We provide full legal assistance to Canadian companies on:
- Enforcement of Canadian judgments in Italy;
- Italian Company Law;
- Italian and international Business Law;
- Drafting of Italian and international contracts;
- Distribution contracts;
- Non-compete clauses;
- Agency contract between Canadian and Italian companies;
- Sponsorship contracts;
- Notices to comply for non-performance;
- Debts collection in Italy;
- Claims for damage;
- Immigration Law;
- Tax and Custom Law;
- Corporate and business crimes;
- Money laundering;
- Appeals before TAR of Lazio (the Regional Administrative Court of Lazio):
- Appeal before European Court of Strasbourg.
For more information, please contact Lawyers in Italy.
See also:
Tax treaty between Italy and Canada
Italian lawyers for Canadian citizens in Italy
Treaty between Canada and Italy on Mutual Assistance in Criminal Matters
The use of this content is permitted only by indicating source (link) and author